Snake Bit in Detroit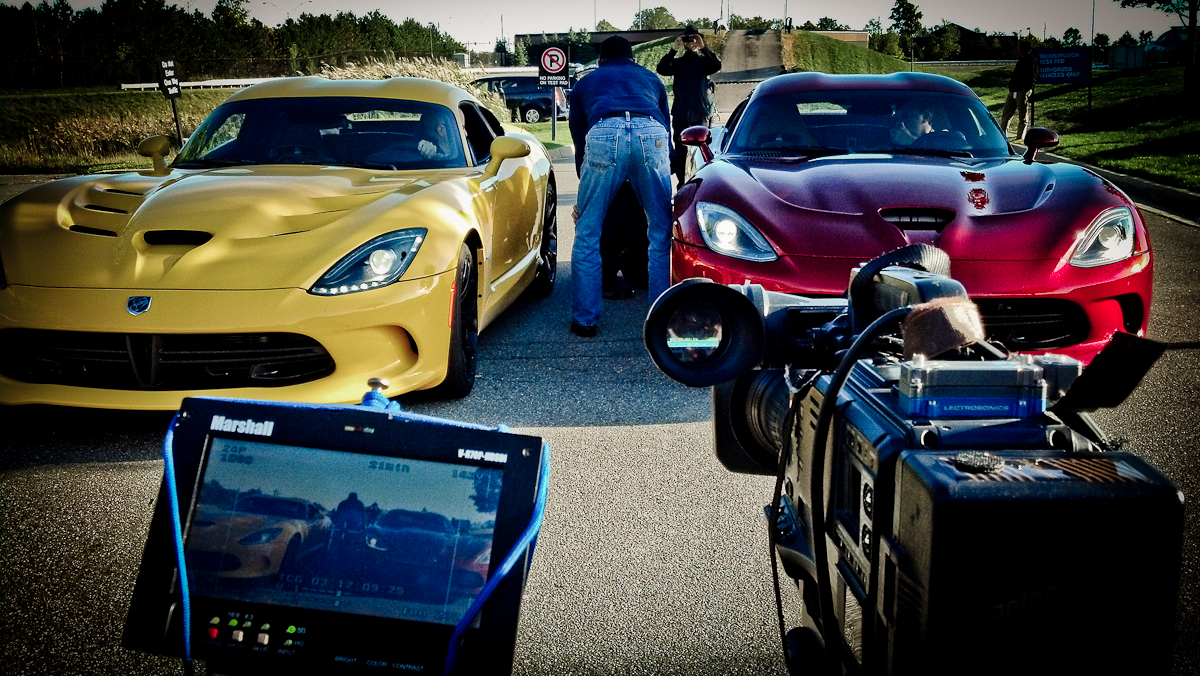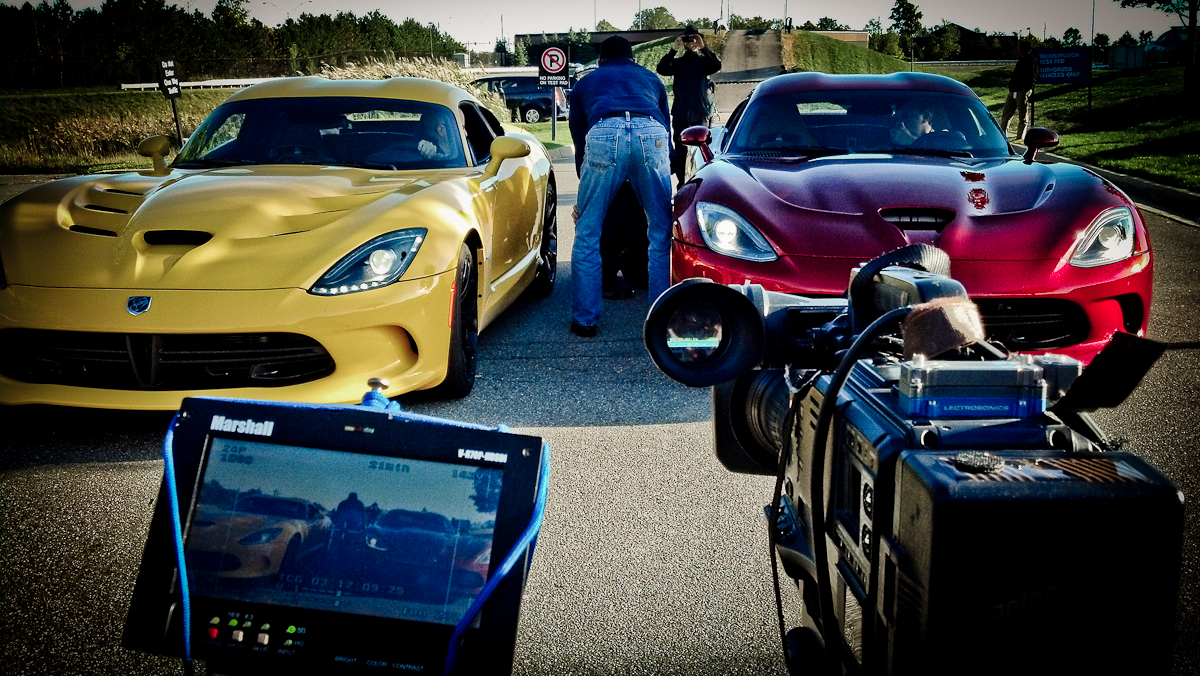 Its been a long time coming to reach this point. I've been lucky enough to follow the development of the 2013 SRT Viper from the very beginning. There was a period where we were sworn to secrecy under penalty of death and dismemberment. Now the whole world knows that a new super-car is about to take to the streets. It is very satisfying to see what started as a collection of ideas turn into a carbon fiber and horsepower reality. The car is as stunning as it is capable and having the rare opportunity to get it out on the Chrysler Test Track in Detroit for the sole purpose of shooting it's beastly goodness.
Once we finished up on the track, it was time to see what it took assemble the Viper. A select group of craftsmen and women hand build every Viper. They are as dedicated and passionate a group of people as you could ever hope to find. The Conner Avenue Assembly Plant is immaculate and a source of great pride. Many of the builders also helped in the restoration of the plant. It's one of the aspects of my job that I enjoy the most, getting to point the spotlight at deserving folks doing amazing work. Getting to see the very first Viper in existence was pretty cool too.